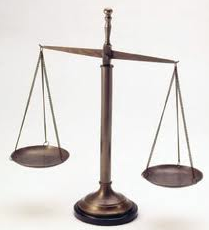 QUESTION: My mortgage is coming up for renewal. In shopping around for the best interest rate, I am wondering if there is anything else I should be considering?
ANSWER: The following considerations apply whether you are renewing your existing mortgage, or, are about to enter into your first mortgage.
The interest rate offered on a mortgage is definitely the highest priority in most cases. However, aside from the interest rate, a second important consideration should be the prepayment options available under your mortgage. In other words, does your mortgage offer various options, which give you the ability to pay down your mortgage as fast as possible? For example, if you receive an unexpectedly large Christmas bonus at work this year, will you be permitted to apply that bonus to your mortgage thereby paying down the mortgage faster (this is known as a Lump-Sum Payment — see below)?
So what types of prepayment options should you be looking for? Below is a brief list of some options available out there.
1) Lump-Sum Payment: This option permits you to make a payment above your regular mortgage payment once a year. The amount of the payment is usually restricted and varies between lending institutions. Generally however, the size of payment allowed varies between 10 – 15 percent of the mortgage amount.
This payment is applied entirely and directly to your principal! Remember, your regular monthly payments are applied partially to pay down principal, and, partially towards interest. This option comes in very handy when you receive a Christmas bonus, tax refund, small cash gift/winning and so on during the term of your mortgage.
2) Annual Payment Increase: This option permits you to increase your regular mortgage payments once each year. The option is useful since it will give you the flexibility to accommodate for any yearly increases in your salary during the term of your mortgage. By using this option, you will be able to use any increases in your salary towards paying down your mortgage quickly.
The amount by which you increased your regular payments will be applied directly to decrease your principal.
3) Double-up Payments: This option is perfect for those of us who do not want to commit to an increased regular mortgage payment for an entire year (as would be the case with the Annual Payment Increase option). This option enables you to make additional payments beyond your regular payments whenever you have the extra funds to do so. The amount of additional payments, and, how often you can make those additional payments varies between different lenders. Generally, however, the amount of the payment will be restricted to anything less than or equal to your regular monthly payment.
Again, the additional payment will be applied directly to your principal!
4) Accelerated Payments: This option is offered by almost all lenders. Simply, you can chose to make your regular payments, either weekly, bi-weekly, or, monthly. By simply increasing the frequency of regular payments, you will substantially increase the savings over the life of your mortgage.
For example, if you made monthly payments on a $100,000.00 mortgage at an interest rate of 6.9%, the interest paid over an amortization period of 25 years would be $108,367.70. However, if you made your payments weekly on the same mortgage, the interest you would pay over the 25 year amortization period would be $84,963.57. A savings of $23,404.13 in interest payments.
Note also, by paying weekly, you will pay off your entire mortgage in 20 years and 5 months. With monthly payments, you would pay off your mortgage in 25 years.
5) Prepayment Penalties: Although not an option, you should also consider what prepayment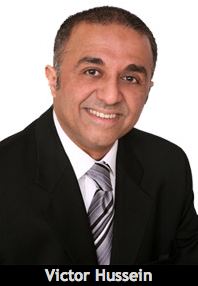 penalties you will incur if you ever decide to prepay the mortgage either partially or entirely.
Aside from interest rates, and prepayment options, other considerations when searching for a mortgage should include portability of your mortgage, assumability of your mortgage, fixed or open mortgage, etc.
Finally, shop around, ask questions, and research thoroughly the features various lending institutions offer. Make up a chart to compare features between different lending institutions and choose the one which best suits your present and potential future needs. As you can gather, the interest rate should not be the only factor you should consider. Best of Luck!
Victor Hussein is a Kitchener Waterloo Lawyer specializing in real estate