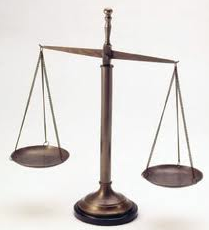 Victor Hussein, real estate lawyer talks about pricing your home correctly
QUESTION: We are planning to sell our home. We have been watching the sale prices of houses in our neighbourhood and are wondering if there is another way to determine the right asking price for our home.
ANSWER: There is definitely another way to arrive at a fair and competitive asking price. Probably the best way to determine a realistic asking price is to conduct a Competitive Market Analysis (CMA). This analysis can be conducted by Realtors, all of whom are trained in evaluating homes and house prices. The Competitive Market Analysis (CMA) is broken down into three parts:
Part 1: An analysis is conducted of similar homes that have recently sold in your area. This provides the Realtor (and you), with exact data of final sale prices of recent sales of similar homes in your area. It also provides you with a realistic estimate of the final sale price you can expect for your home.
Part 2: An analysis is also conducted of similar homes currently listed for sale in your area and their listing price. This provides you and your Realtor with a very good idea of the asking prices of your competition. The data can be useful to ensure you do not over-price your home
Part 3: Finally, an analysis is conducted of homes that were listed but did not sell. This information provides you with the price range that is too high for similar homes in your area.
Your Realtor will then provide you with a realistic estimate of a listing price for your home given his or her analysis of the above data, and after making any necessary adjustments relating to your particular home (such as any significant features of your home which other homes do not offer).
Speaking with local Realtors, the following suggestions are offered to make your home more saleable:
● Always price competitively – do not price according to your view of the value of your home. Remember, you will naturally have an emotional attachment to your home that a buyer does not share with you. Therefore, the value you place on your home will necessarily be higher than that of a potential buyer.
● Think about having an inspection conducted on your home. You can then offer the inspection report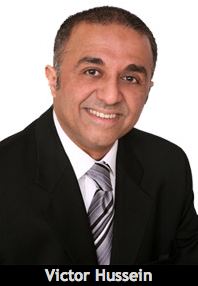 to potential buyers thereby alleviating any concerns they may have regarding the state of repair of your home (remember to get approval from your home inspector before making copies of the inspection report and distributing them to potential buyers); and,
● Listen to the advice of your Realtor. Although you might disagree with your Realtor's opinion regarding the listing price of your home, you must bear in mind that he/she is a licensed professional who has taken courses on evaluating house prices, has experience in the field, and, engages in the business of selling properties on a daily basis.
If you meet with two or three different Realtors, you will probably find they all come close to each other in their estimated listing price. Choose the Realtor you are most comfortable with since you will be working closely with this person to sell your home.
Hopefully you will see a "SOLD" sign on your front lawn soon. Best of luck!
Victor Hussein is a Kitchener Waterloo lawyer, specializing in real estate.