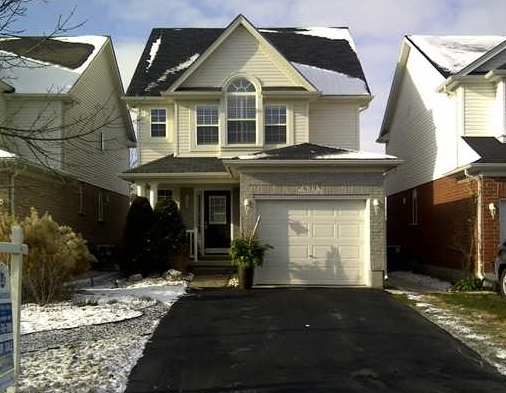 I was in the sauna at my club when one of the other members commented that he was waiting for the home prices to go down before buying his next house. I had to tell him that housing prices are not going down. They're going up. I think maybe his problem was that he wasn't paying attention to the local news or even perhaps the national news. You hear a lot of news about real estate prices, but most of that news is out of the states. And much of that isn't good.
In fact, the opposite is actually true in Canada. All the news about the Canadian economy and our housing market is positive. Here's what happened this week in real estate:
Canada's AAA rating
Earlier this month Canada's AAA credit rating was overwhelmingly endorsed by all of the rating agencies. This means, foreign governments see Canada as a solid investment – a great country to lend money too. Money is flowing into Canada.
Canadian home prices continue to rise.
Although home prices were suppose to soften in 2011, it was reported in Property Wire last week, that the average price increase in Q4 2011 was at least 3.6% over 2010. Furthermore, they predict a further increase of 2.8% through 2012. And, now the experts are saying don't expect any market correction until 2013.
Mortgage war breaks out. Finance Minister ready to intervene
A mortgage price war broke out among Canada's major banks when The Bank of Montreal posted the lowest mortgage rate in Canadian history. The other big banks all followed suit. Our federal Finance Minister, Jim Flaherty said he stands ready to intervene in the housing market again. He does not want it to overheat. So much for a cooling market and prices going down, eh?
RIM and local real estate
On a local level, The Waterloo Region Record reported that the Kitchener Waterloo real estate industry is still keen on the local market despite RIM's woes. The article was talking about commercial real estate but I think it's safe to say our real estate market in KW is not impacted by what happens at RIM.
Share
Share this article if you know someone who is going to be buying or selling a home in the next year to 18 months. And if you're thinking of buying or selling real estate yourself, please give me and Alasdair a call. We like to share.
Open House
Visit us at our open house this Saturday and Sunday 2-4pm 639 Bonavista Drive, Waterloo.