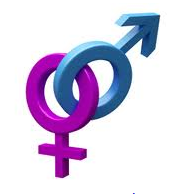 We've known for a long time, even before the book "Men are from Mars, Women from Venus" that men and women approach most things completely differently. Generally speaking, men tend to retreat under stress to work out solutions on their own, whereas women tend to find a solution by working through the problem there and then with whomever they are with. It's no surprise that men and women are different homebuyers too.
A recent survey exploring how men and women are different in there approach to home buying found that women tended to make decisions more quickly than men. 70% of women knew straightaway upon viewing a home that it was the one for them, whereas only 62% of men felt that sure, that quickly. Men needed more return visits and more time before they could reach their decision.
Another interesting finding was, in terms of location being an important factor, only 37% of men felt that location was one of the most important things when buying a home, compared to 55% of women respondents.
If you're looking for a new home, here are our current listings.