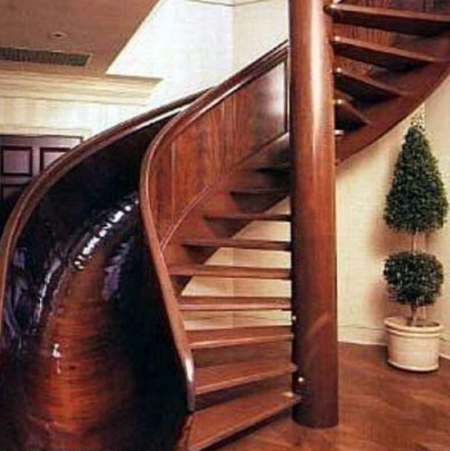 Having lived in Asia for ten years, not only can I live in a small home, I prefer it. Last year, we downsized from our 2300 square foot home in Westmount to a 1600 square foot home in Uptown Waterloo. It was a good move.
I was reading recently that in the USA there is a trend toward smaller homes. This might be an economic manifestation, not a life-style choice. For us, it was a choice.
There are certainly some big benefits to living in a smaller home.
1) A smaller price tag equals smaller mortgage payment. Why buy all the house you can afford and become "house poor". A bigger house usually means a bigger mortgage. Save your money so you can enjoy vacations, good food and life's little pleasures.
2) A bigger house means you have more to clean. If your kids are like mine, if often looks like a bomb went off in rooms where they've been. A smaller house contains the damage and mayhem.
3) Another advantage of a smaller house is more family time. In our last house, we could all be at opposite areas of the house, only happening upon each other in the kitchen or hallway. Now we see each other all the time. This is mostly good.
4) We know our new neighbors already. After ten years in our old house, we eventually got to know many of our neighbors but larger homes usually mean larger lots and this means its easier not to say "hello".
5) Less house means less stuff. When we moved into our Westmount house, we had just returned from living in Asia for ten years. We had sold everything when we left, so originally we had no furniture at all in our new home. Over the ten years, we filled the house. It's easy to do. Empty space calls out to you, "I need a chair over here, and how 'bout a lamp and candle and…"
6) Spend less time cooped up. Because in my new house, I don't have a home office anymore, I spend more time out and about. I now have may offices (coffee shops and restaurants) all over town. I like hanging around and I get more done.
7) Finally, a smaller home also means a smaller environmental footprint. Not only are my utility bills lower, now that we live in uptown, we are in a more walkable location for grocery shopping, restaurants and entertainment. Smaller homes (condos) are often like this.
If you're interested in making a move, call me. It's a good idea. These houses are currently for sale.