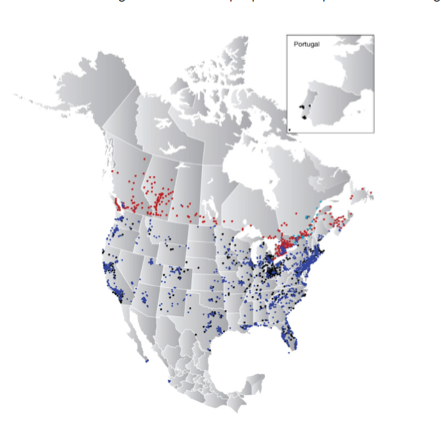 On December 6, 2011, Brookfield Residential Property Services announced that it had purchased Prudential Real Estate and Relocation Services. The rational was to bring together two leading players to create a new global industry powerhouse positioned to grow and lead the market. It establishes Brookfield as the #3 player in the North American residential real estate brokerage market with almost 80,000 real estate agents and 2,800 locations.
What it means to the consumer is that when Prudential Real Estate joins Brookfield's real estate family, including Real Living, Royal LePage, Johnston & Daniel and Via Capitale, our real estate organization is represented in all 10 Provinces, 50 American States, Mexico and Portugal (time share and holiday homes), approximately 80,000 real estate agents in 2800 locations.
It's seems clear that the thousands of Prudential offices will have to change name (assuming Prudential wants their name back). The question is, will Brookfield leverage an already great and well respected name Royal Lepage and rebadge Prudential offices (in Canada) as Royal Lepage? Will Brookfield rebadge all of their real estate brokerages as Brookfield? Or will there be another solution?
I've asked several brokers and managers what they think will happen. The majority feel that we (Prudential Canada) will become a Royal Lepage. The two firms are very alike in corporate culture and approach to the real estate business and Royal LePage is a good name.