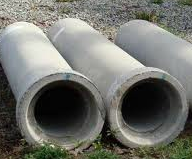 Water-sewer bills should rise about 10% next year in Cambridge
As part of Cambridge's 100-year repair and replacement plan for the city's aging water and sewer pipes, council is proposing residents start paying for next year as part of a 10-year plan to gradually double the city's water-sewer rates.
If all the annual increases are approved, that average 2011 monthly household water bill of $68 would climb to $127.50 in 2019.
Kitchener's rate for water and sanitary sewers is set to increase by 6.9%, adding about $4.74 a month to the average household costs.