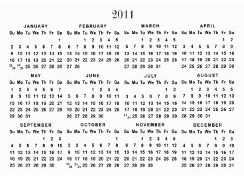 Back in January, We weren't sure how the year was going to play out. We thought the Kitchener Waterloo real estate market would continue to stabilize (and it did). Even with RIM's dismal year, Kitchener Waterloo has a robust economy. We're much more than a one company town.
But how about real estate across Canada? How's the rest of Canada doing?
Resilient. In relation to everything that could have impacted it in this year, that would be the best word to describe our housing market. On world scale, a global economic scale, the Canadian housing market in 2011 was a safe harbor. There was political turmoil in the middle east. There were economic meltdown in the USA, Greece and the eurozone. But our market did not veer the course.
Why?
Canada has a prudent fiscal policy, strong lending institutions with stringent lending policies. The stimulus policies instigated during our recent economic downturn were strong enough and timely enough to actually work.
The interest rates are low and the economy is strong, naturally our housing market is going to be in great shape.
Expect the same for next year.