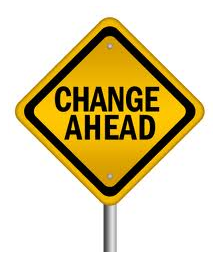 I was invited out for coffee with the owner of another Brokerage. He had emailed me the week before saying that he was intrigued by my "Agent of Change" slogan.
Many people don't know the structure of real estate so I'll explain it here first:
Real estate agents (realtors) work for real estate brokerages. I work for TheRedPin. Other brokerages include Keller Williams, Royal LePage, Peak, Team, Re/Max, Century 21 and a host of other brokerages. There are more and more smaller brokerages and I like that.
Real estate agents hang their license at a brokerage and the brokerage holds the listings, provides an office and all that goes with it (including insurance). As agents we are required not only to follow the guidelines set out by our governing bodies but also those of our Brokerage.
In turn, we pay our brokerages a monthly fee as well as a percentage of commissions. Different brokerages have different formulas – some are front-loaded with high desk fees and smaller commission percentages, some are flat fee per transaction and many are a combination with a "step down" rate.
I'm working with TheRedPin as I like their approach. I like their strong web presence, back office support and commission structure.
Before my meeting with the Broker from another Brokerage, I said I was are very happy at TheRedPin and would not be recruited away. The broker said he that he was intrigued by my marketing efforts and wanted to share ideas. So we met.
And he tried to recruit me.
But I did explain what I am up to with the "Agents of Change" slogan and it is this.
The general public ranks Realtors slightly below lawyers and just ahead of used car salesmen in terms of trustworthiness. We rank low on "truthiness" to use a Stephen Colbert word. And I aim to change that.
But why are realtors ranked so poorly?
First of all, clients believe they are paying their realtors too much. They believe realtors do very little to earn their commissions – a myth that is fuelled by the for-sale-by-owner franchise companies.
Just like a tenant sees $1200 a month leaving his bank account and going into that of his landlord, he doesn't see that the landlord has a mortgage, taxes, maintenance and other expenses, the same is true for real estate agents. Real estate commissions are high, but expenses are high.
Commissions are high because agents have important responsibilities. If agents aren't earning their commission then I'd agree that commissions are too high.
As "Agents of Change" our goal is to earn our commissions demonstrated through our dedicated service and industry knowledge. The key idea I'm hoping to get across here is "earn".
Ask yourself:
Are you worth what you're getting paid?
Are you earning more than you're worth?
If you are then keep it quiet. A good realtor working for you earns his commission.
The second reason realtor are ranked low in truthiness is because in the old days, before the internet made the access to information readily available, real estate agents held all the information. If you were buying or selling a house, you pretty much had to rely on the information given to you by the agent and some of them were less than perfect. As the truth eventually reveals itself, many people have stories from the old days when a less than ethical agent took advantage of someone for his own personal gain.
I think the best agents are the ones who quietly go about their business helping people buy and sell properties – not one of the several "#1 agent in town" types. My advice would be to find an agent that is not trying to sell you something, but one that is helping you buy something. You'll find that agent with an "Agent of Change."
Some of the agents' bad behavior from the old days continues today. Newspaper ads for real estate are an example of doing business the old way. The other day a client of ours called us looking for information on a house listed in the real estate news. The advertisement said "priced to sell" yet the ad contained no price information and no MLS number – it was just a teaser – so you had to call the agent. How is this helping the agent sell that house? If I were the owner of the house I'd have some questions for that agent.
This post has turned into a bit of a rant. The point is that I think there is a better way to buy and sell real estate and so do my clients. If you'd like to talk about what I stand for as an "agent of change", I'd love to tell you.