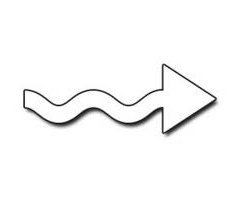 In the first 10 months of 2011 compared to last year, Waterloo Region saw an increase of almost 2% in the number of residential units sold. In the first 10 months this year Cambridge saw a 6.6% increase over last year whereas Kitchener Waterloo saw a 2% decrease in the number of residential units sold.
October was a good month for KW with 470 residential units sold, up 5% compared to the same month last year. It seems that the market has been expanding and contracting all year. Houses in good shape priced right are selling within 45 days. Overpriced listings and those needing work are taking a lot longer to sell or aren't selling at all.
In Kitchener Waterloo, the average price for all residential property sold in October was $304,379, up about 1% from a year earlier. Single detached homes sold for an average of $332,358 and was also up 1% compared to the same month last year.
What this all means is a stable housing market in Waterloo Region.
The outlook for Kitchener Waterloo real estate in 2012
According to the Canadian Mortgage and Housing Corporation, home sales and new home construction for Kitchener Cambridge Waterloo Census Metropolitan area will largely be unchanged next year compared to this year.
During 2011 the housing market stabilized and that will continue through 2012. The prediction is for home sales to slightly pick up early next year.
Prices have remained stable and mortgage rates are still historically low. First-time homebuyers who were largely absent from the market in 2010 will be more active. The report predicts that in the second half of next year, sales will slow down due to slower employment growth.
Although uncertainty in the global economy and the US economic recovery are negative factors influencing the real estate market in Canada, low mortgage rates and a healthy domestic economy are all continuing to fuel our healthy real estate market.