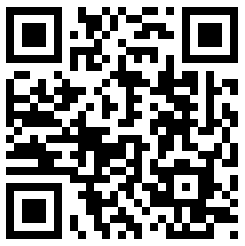 Generally speaking, I think real estate agents are faster than the general public at adopting new technologies. (Perhaps not as fast as people who work in the high tech world, but faster than most other occupations.) We live in an information world and ply our chosen trade in a service economy. If we can't service our clients quickly and efficiently, many clients drift away to faster and more responsive agents. I know in my office, most everyone has a smart phone, a laptop and has learned that timely information to home buyers and sellers is key to a successful relationship.
With that in mind, I've noticed that in Kitchener Waterloo we are very slow to adopt QR (Quick Response) codes. Is it because they are so unsightly? Is it because amongst the general public they haven't caught on yet so as realtors we haven't the need to adopt this technology? Maybe there's another reason.
A recent article on Property Wire asked if realtors were currently using mobile technology tools, such as QR codes or SMS numbers, in their day to day business dealings. More than 76% indicated that we were not.
The article argued that it may be the newness of the technology that is holding us back. We are a little "more jaundiced" than those early adopters when it comes to the latest in technological gimmickry.
Property wire also noted that the agents that are using QR codes and SMS numbers are using them wrong. In one test, virtually all scans sent the tester's mobile device to the website of the brokerage firm or the realtor, not to specific information about the property.
I'm a pretty high tech agent. I like to blog (keithmarshall.ca). I tweet. I have a youtube account. I'm linked in. I even have a community site (365 things to do in Kitchener Waterloo) I maintain. I've looked at QR codes but I until I think I can better service my clients with them than without them I'm going to wait and see if they catch on here or not.