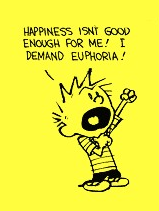 Next year is going to be a great year. In 2012, not only will we be driving happier when entering and leaving Kitchener Waterloo heading to Cambridge, Guelph and points east (Totonto). We will also be enjoying our very own CBC radio while we toodle along.
First of all, traffic:
The new bridge over the Grand River will be completed in the Fall of 2012. Last told, it was ahead of schedule.
The 7&8 connector will also be expanded about the same time. There will be a logjam, I suspect but it will likely be in Milton. Sorry about that Milton.
And now radio. I love radio. I listen to it all the time when in my car, driving between homes and offices in Waterloo Region. Like many people, I like listening to the CBC, but have been forced to listen at 89.1, which is fine except traffic and news reports about Toronto aren't important or interesting to me. Details will be announced in the coming months, but according to recent news reports, in the fall of 2012 CBC will be setting up local radio and internet programming in Kitchener Waterloo.
"It's such a burgeoning urban community with its technology, universities, arts and culture. There's an exchange of ideas that's specific to Kitchener-Waterloo — its business and technology news are quite different from Toronto. It's such a growth place.''
What this means, in practical terms, is CBC coverage of local news, weather and sports where none exists now on both radio and an online page tailored to Kitchener and Waterloo.