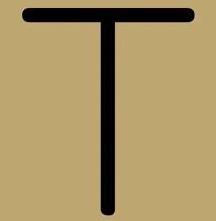 Total Debt Service Ratio (TDS) is the ratio of annual (or Monthly) mortgage charges for principal, interest and taxes, plus payments on various other debts. (normally bank and finance company loans…), compared with the gross income of the borrower. The TDS ratio should be clearly differentiated from the gross debt service (GDS) ratio that is calculated based on principal, interest and taxes only.
Most lenders require an applicant to meet a particular TDS ratio, in addition to the GDS ratio. As with the GDS, required TDS ratios vary from lender to lender but most are in the range of 35% – 40%.
TDS = (Principle + Interest + Taxes + Loan Payments)/ Gross Income
GDS = (Principle + Interest + Taxes)/Gross Income
Past vocabulary words:
A B C D E F G H I J K L M N O P Q R S
Keith Marshall is a real estate agent with Grand Valley Realty, serving Kitchener, Waterloo and Cambridge. If you're thinking of buying or selling your home, please give me a call. I aim to take the stress and mystery out of the home buying and selling process.