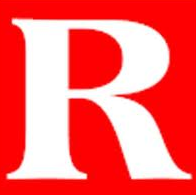 A construction principle involving the dispersal of rain relating to brick veneer wall. Since approximately 1970, brick veneer walls provide a rain screen for the dispersing of rain through airs pace and weep holes.
The underlying principle acknowledges that a wind driven rain will pass through the brick wall. A one-inch air spaces left behind the brick, between the interface of the brick and the sheathing on the wood studs. Water is allowed to pass through the wall and run down the inner face of the brick, or the outer surface of the sheathing paper, and through the weep holes.
Past vocabulary words:
A B C D E F G H I J K L M N O P Q
Keith Marshall is a real estate agent with Prudential Grand Valley Realty, serving Kitchener, Waterloo and Cambridge. If you're thinking of buying or selling your home, please give me a call. I aim to take the stress and mystery out of the home buying and selling process. If you have real estate questions, you can chat with me live on my homepage or contact me by phone or email. Sign up for my newsletter.