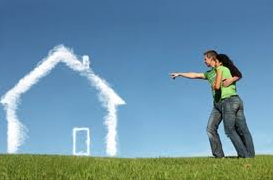 According to a poll by the Ontario Real Estate Association (OREA) released last month, the dream of home ownership is alive and well among Ontario renters. 70% reported that they would like to buy a home at some point in the future.
However, the poll also revealed that 81% of Ontarians believe it is more difficult to own a home now than it was for their parents. Furthermore, 89% of Ontarians are concerned that home ownership will become even more difficult in the future.
Over half (54%) of renters cited affordability as a key reason for not owning a home. 70% surveyed indicated they would be more willing to consider owning if the government offered more tax breaks and incentives to offset costs for first time home buyers.
With that in mind, OREA is proposing three policy initiatives to strengthen home ownership in Ontario:
An improved Land Transfer Tax (LTT) Rebate for first-time home buyers. OREA estimates that an improved LTT rebate would save a first-time buyer of an average resale home almost $1,500.
A permanent Ontario Home Renovation Tax Rebate. A renovation tax rebate would create jobs and curb the growth of the underground economy.
Reintroduce the Ontario Home Energy Efficiency Retrofit Rebate program. Investments in home energy efficiency will help home owners cope with rising energy costs and curb greenhouse gas emissions.
Home ownership is good for our society and our communities. Home owners report higher levels of civic engagement. The overwhelming majority (82%) of Ontario home owners have donated to charity in the last two years; home owners are much more likely to say they voted in the last municipal election than renters; and 35%of owners say they have volunteered in their community.
Support for home ownership means support for strong communities and a better Ontario.
Other survey highlights included:
94% of Ontarians think that owning a home provides a healthy and stable environment for raising a family.
93% of home owners want taxes on buying a home lowered.
95% of home owners think that the government should provide incentives to reduce their energy costs.
94% of homeowners believe that the government should encourage home-renovation through tax credits.
48% of Ontario homeowners believe that home repairs/maintenance are the hardest parts of home ownership.
The survey was conducted by Ipsos Reid for OREA's Home Ownership Matters campaign. For more information visit www.homeownershipmatters.ca.
OREA represents 50,000 brokers and salespeople who are members of the 42 real estate boards throughout the province. Members of the association may use the "REALTOR®" trademark, which identifies them as real estate professionals who subscribe to a high standard of ethics and service.