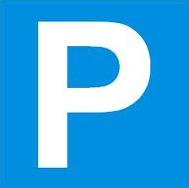 Personal Property. All property, except land and the improvements thereon are considered to be personal property.
For real estate practitioners, personal property normally includes various chattels on the property that are referred to as consumer goods. For example refrigerators, stoves, drapes, house maintenance equipment, clothing, toys, books, fireplace equipment and furniture are all considered personal property.
Some personal property items like appliances, and window coverings are often written into real estate contracts as chattels included.
Something new, flat screen TVs affixed to the wall are often written into real estate contracts as fixtures excluded. There has been some confusion with flat screen TVs as it is commonly understood that items affixed to the wall with a nail or screw, like bookcases and bathroom mirrors, are usually fixtures included in the sale of property. Best be safe and address this issue in the offer to purchase.
Past vocabulary words:
Keith Marshall is a real estate agent with Prudential Grand Valley Realty, serving Kitchener, Waterloo and Cambridge. If you're thinking of buying or selling your home, please give me a call. I aim to take the stress and mystery out of the home buying and selling process.