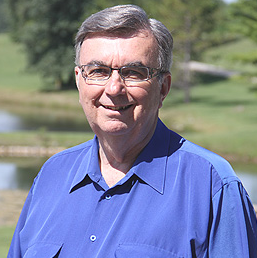 Veteran CTV Southwestern Ontario weatherman, Dave MacDonald, is leaving CTV News after 42 years of forecasting sun, snow and sometimes showers with periodic sunny periods. MacDonald announced his intention to step down last week. Tomorrow is his last day.
Dave MacDonald the longest serving on-air personality at CTV Southwestern Ontario. He will be missed.
It must be the Scotsman in me, but I refuse to pay for cable TV. I think the advertising I have to watch is payment enough. As a result, when I used to watch TV, (before the internet made it redundant) CKCO was the only station I could count on getting clearly and the CKCO news team became like family.
So long, Dave. And thanks for all the good weather.
UPDATE: January 10, 2014 – Not Dave. Anyone but Dave MacDonald.
Reading the weather is one thing and becoming the mayor is another. I used to like watching Dave do the weather but if someone else doesn't throw their hat in the ring for mayor, I'll do it myself. It is not a popularity contest but Dave MacDonald is popular and running on an anti-LRT platform will appeal to those who vote. The "I'll never ride it" and "my taxes will go up" crowd. For the record, I'll never ride it and my taxes will go up too, but it's good for the future of Waterloo Region and I'm all for it.
Clearly, Dave MacDonald has the wherewithal to get himself elected but that would be a giant step backwards for Waterloo. He yesterday's news. Please help him stay retired.