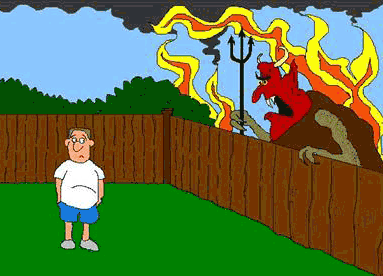 Do home sellers have to tell you about the sex offender who lives next door?
Recently an Ontario judge decided, yes.
With buying and selling homes, there is a lot at stake. Real estate agents are bound by a duty to disclose to potential buyers all material facts that we know about a home. If we know it, we have to tell it. Further to that, if we "should" know it, we also have to tell it.
I wrote before about latent defects:
A latent defect is a hidden defect. It's a physical deficiency or construction defect not readily ascertained from the reasonable inspection of the property, such as a defective septic tank or underground sewage system, or improper plumbing or electrical lines. (Conversely, a patent defect is readily discernible to the untrained eye.)
Real estate agents are expected to be knowledgeable about certain circumstances that might not be readily apparent to the casual observer. Even if such defects cannot be directly seen, an awareness of their existence (actual or contemplated) may be required.
My real estate insurance fees are high. They are high because if I say something to my clients like, "Oh no, airplanes hardly ever fly over this neighborhood" and it turns out they do, I should get sued. (I actually encourage it). I should know this kind of information or if asked, I should be able to find out.
But what about the sex offender who lives next door? Is that a latent defect?
Recently an Ontario judge concluded that it is. It raises intriguing questions about honesty in real estate and the treatment of some of society's most reviled criminals.
The buyers launched the suit over a house they bought in Bracebridge last June, only to be told later that a neighbour opposite them had been found guilty 10 years earlier of possession of child pornography – a fact they allege was well-known to everyone in the suburban enclave, including the sellers.
The sellers, the judge has decided should have disclosed this material fact. Under real estate law and the principle of caveat emptor  (buyer beware), a seller is not obliged to disclose information about a property that a reasonable inspection would detect. If they are aware of a "latent," or hidden, defect that renders a house unfit for habitation or dangerous, however, they may be required to tell the purchasers, the judge noted in her decision.