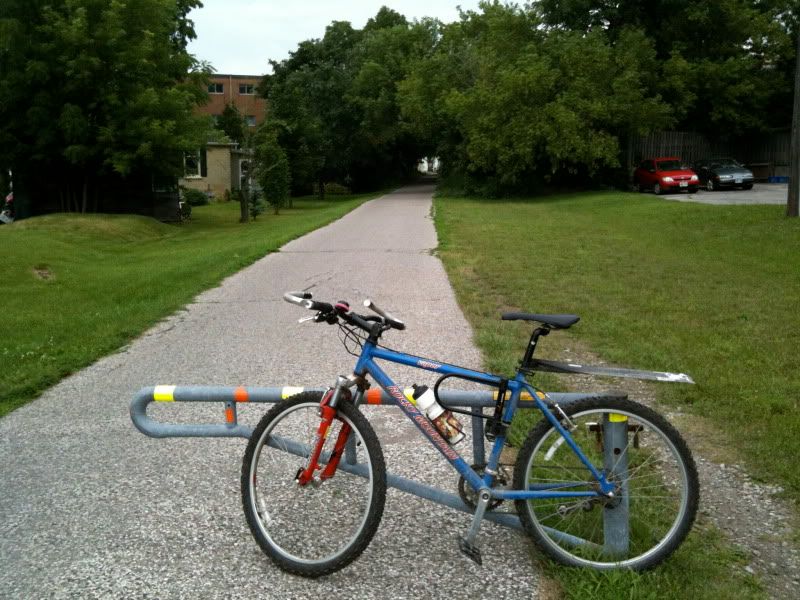 When I lived in BC, we would be hiking and biking all the time. The cities, (not to mention the climate) are well suited to self-propelled low impact activities. We hiked and biked not just for recreation, but to work and shopping too.
It looks like the Region of Waterloo is finally taking steps to catch up with our crunchy granola tree hugging cousins on the left coast. According to the results of an online survey completed for the City of Kitchener, there is widespread support for spending more money on the city's network of trails.
The majority of the respondents surveyed, said trails should be given equal or higher priority than other infrastructure, such as roads and sidewalks.
It's common knowledge that the City of Kitchener has controversial history on trails and parks. It fell decades behind schedule for the construction of trails in new subdivisions and is years late in completing the Walter Bean Grand River Trail.
A plan for cycling paths and trails was completed more than a decade ago, but was never implemented. A new cycling master plan was completed last year, but in recent budget talks, city councilors voted to cut the funds for its implementation.
The draft of the new trails master plan goes to the city's environmental advisory committee on April 21. It calls for a network of trails that is linked, primarily off-road, integrated with the on-road cycling lanes and that can be used to travel between major destinations. Some of the preliminary recommendations include:
•  Connecting Idlewood Park and Stanley Park to the downtown.
•  Extend the Iron Horse Trail southward.
• Complete the Walter Bean Grand River Trail.
•  Develop a trail along the Waterloo Spur Line that runs from Margaret Street in Kitchener up to Willis Way in Waterloo.
•  Add trails in Hidden Valley and along hydro-line corridors.
•  Complete major north-south and east-west trails.
•  Produce a comprehensive map for the trail network.