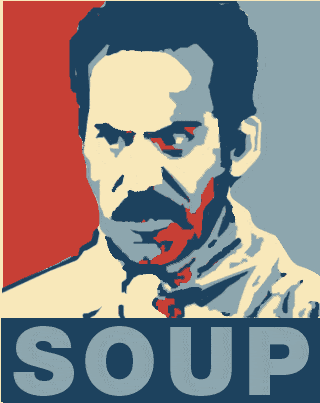 There's a new restaurant coming to UpTown Waterloo. Zoup! It turns soup into a hot concept. It's a fast-casual soup restaurant carving out a new category with award-winning soups, salads and sandwiches, served in a casual, comfortable setting.
Soup is more than a meal in a bowl and good soup–really good soup–is hard to find. Soup has powerful intangible qualities that elicit feelings of comfort, warmth and well-being for many people. UpTown Waterloo has a strong demand for the kind of authentic, hand-crafted, fresh soups that customers love to eat, but seldom cook for themselves.
Soup has never been so exciting; I can hardly wait.
Where: Waterloo Town Square
When: Opening in May, 2011.
Until then it's, "No soup for you!"
For more information please visit their website. If you're looking for something to eat or something else to do visit 365 things to do in Kitchener Waterloo.