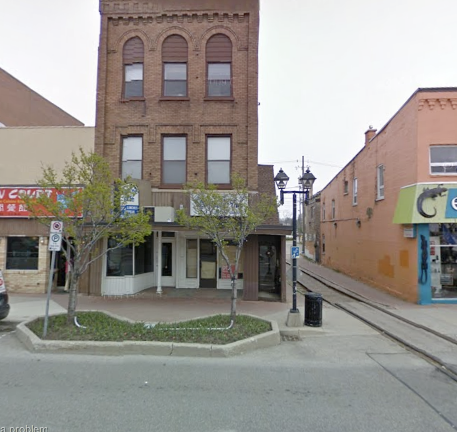 I know how restless some people are. It runs in my family. Growing up, I never lived in the same house more than four years and then I bought my first one (in Taichung Taiwan) and only lived there for six.
With real estate, the three most important things are location, location and location. This will be the third location for King Street Trio. They started out on King Street in downtown Kitchener, moved to University near Weber and now they're back on King Street in UpTown Waterloo.
As a jazz fan, I think this is the best location they've ever had; in the heart of UpTown Waterloo and next to the railroad tracks.
I like jazz, especially trios, and I've enjoyed some great jazz at their last location, which was primarily (for me) a piano bar – a good place to enjoy a Guinness, piano and bass (the perfect trio).
The new restaurant will be intimate, with seating for only 70. It has an open style kitchen. Sadly this plan looks like they've given up on the live jazz.
:p
If you like jazz and like to share please email me. Maybe I have some Thelonious Monk you need and maybe you have some Esbjörn Svensson Trio for me.