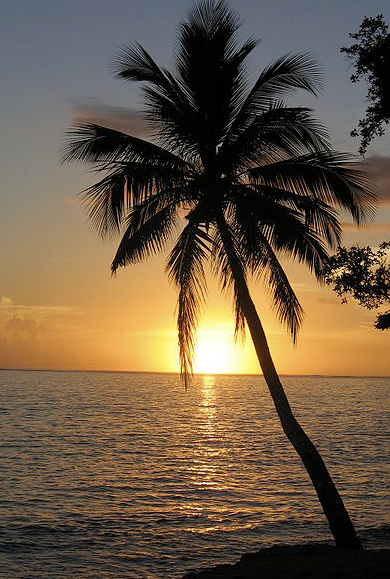 "If you live in Canada and retrieved this magazine from your doorstop, you likely had to brave the outdoor elements. Now step back for a moment and start to dream. Imagine, opening up the door to a vista of palm trees swaying amidst the warm breezes of the Gulf of Mexico, or traversing miles of pristine white sand beaches, or sipping an evening cocktail as you watch a brilliant red sunset as it is swallowed up by the vast gulf waters. Perhaps, today is the day to redefine your lifestyle…" So begins this special real estate publication put out recently by our friends at the Waterloo Region Record.
The US real estate market is screaming "bargain" for Canadian investors and it will be for some time. It's an opportunity of a lifetime, but there's no hurry. The American market will still take a number of years to stabilize and improve.
Buying real estate in US might be a great deal if you're prepared to gamble. Prices are so low it might appear to be an opportune time to snatch up a retirement home or a dream vacation property, but experts warn that jumping into these major purchases with doing excessive research is a recipe for disaster.
The list of things to consider before buying in the US is long, ranging from estate taxes and property maintenance to insurance.
First of all, for property speculators, this seems like a great time to invest in Florida properties. However, speculators who are planning on investing in a place to rent or flip might want to hold off. The Florida market might not have bottomed out just yet and even once it does it will remain pretty flat for an extended period of time.
Furthermore, with so many investors flooding the market, the rental market has already become very competitive.
And if you're thinking of renting out your foreign property, you should know that in some jurisdictions property taxes for foreigners are higher than for local residents. If you rent the property out, the rental income could be subject to a steep withholding tax.
Of course if you're buying a Florida property for personal use and its resale potential is of little importance, now is still a great time. If you plan to enjoy your Florida home with your family, if you find something you like, at a reasonable price range, then buy it. The Canadian dollar is at a high rate now and interest rates are low.
Investing in real estate is always a good long-term decision. You may know that I've been a real estate investor much longer than I've been a real estate agent. A recent study by RBC suggests that Canadian billionaires tend to have about 15% of their assets in real estate. I know from my own personal experience that my real estate investments have done much better than my stocks and mutual funds. Buy, but be prepared to hold for a decade.
Two more things:
Florida is a hurricane-prone state. Insurance should be an item on your pre-purchased list.
Also, be prepared for the unexpected. The climate is always a factor with real estate. Many Canadian Florida property owners are surprised to learn that toilet water evaporates, causing damage to your pipes. To save your pipes, you could put saran wrap over your toilet bowl and tank or have a neighbor come in periodically and flush your toilet and run your taps.