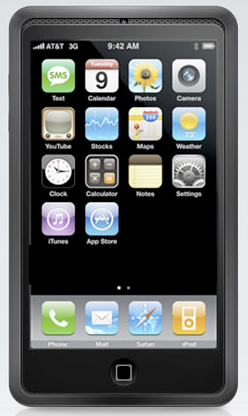 Do you have an iPhone? Are you looking for a house? Are you curious about properties for sale in your neighborhood?
The Canadian Real Estate Association (CREA) has released its Realtor.ca app for the Apple iPhone. The application delivers Apple iPhone users the features and functionality of the realtor.ca website (MLS). It also has some interesting device-specific features.
By using the handhelds GPS technology, some of those features include ability to find:
Properties near me – get up to date property information, photos and driving directions.
New listings near me – find recent listings in the area you're visiting.
Open houses near me – where are the open houses near your present location?
You can also find an agent and contact him or her directly from the application. You can add your agent to the app and get more information about a specific property.
Depending on your needs and abilities, the app has many more programmable features.
The Canadian Real Estate Association believes that consumers today need portable information to assist them in finding homes more quickly and easily. Having the information allows consumers to make well-informed decisions and this helps both buyers and sellers have the confidence and capability to get real estate deals done.
The Windows Phone 7 version of this app was released in November. If you have a BlackBerry, you'll have to wait until February 2011.
If you're looking for an agent who loves his iPhone, please contact Keith Marshall at Prudential Grand Valley Realty, an iphone addict since 2009.