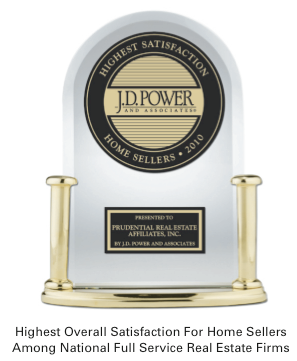 For the second time in three years, Prudential Real Estate achieved distinction among full-service real estate firms. According to JD Powers and Associates 2010 Home Buyer/Seller Satisfaction study, Prudential Real Estate ranks highest among home sellers that use full service real estate firms. It is the second time in the past three years at Prudential has been recognized with this distinction.
Prudential also achieves the highest score is for customer satisfaction with their realtors. Prudential agents received the highest ranking us in the following agent/salesperson attributes:
Courtesy
Skills in negotiating with buyers
Timeliness of returning phone calls and e-mails
Helpfulness in determining fair market value and listing price
Effectiveness and for screening for potential buyers.
And not coincidentally, Prudential also has the lowest average time to sell ratio in the study.
Keep Marshall is a Realtor with Prudential Grand Valley Realty, serving Kitchener Waterloo and Cambridge. Ask me why I chose Prudential as my brokerage and I'll tell you it was a good fit for me.