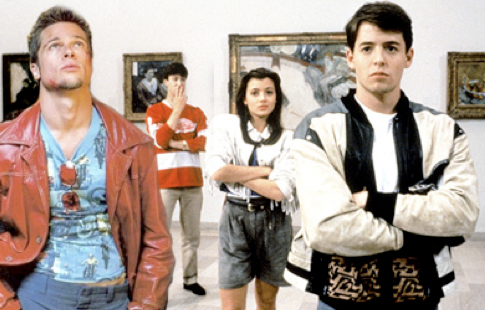 Last week on 365 things to do in Kitchener Waterloo, we rang in the New Year at Kitchener's Civic Square. There was public skating, live entertainment and not one, but two countdowns to 2011.
Shen Yun was at the Centre in the Square performing some classical Chinese dance, ethnic and folk dance, and story-based dance. I haven't seen this much dancing since my brother's wedding.
We visited Generation X Video and searched the stacks for some of our rare and quirky favorite movies, days gone by. After 16 years of serving Kitchener and Waterloo movies you can't find anywhere else, they announced that they are closing their doors at the end of February.
Kitchener Public Library opened their fifth annual amateur photography contest. We picked up the forms and started looking at some of the pictures we took last year. Hey, Kodachrome, everything looks worse in black and white.
At THEMUSEUM, they like to have a good time, so they found some excuses to throw party. It was a pretty good party.
Although around the offices of 365 things to do in Kitchener Waterloo, we are anticipating a great year, looking forward to what lies ahead, some people do not share our anticipation. We visited a talk at the KPL about the Cardinal Climax. For a long time, astrologers have been writing and warning about the next few years. Maybe the world will end. That would be a bummer.
A new recreation league roller derby started in Kitchener. This looks like fun ladies.
Around the offices of 365 things to do in Kitchener Waterloo, we became recombobulated with the work world and we made it even more challenging with our new resolutions. No sugar this year in my coffee, no sugar this year in my tea.
And here we are already almost a week into the new year. Where has the time gone? Let's all get out and enjoy life, take a different way home from work, visit a gallery, a restaurant, an event you have never been too.
Hey, have fun and tell us about it.