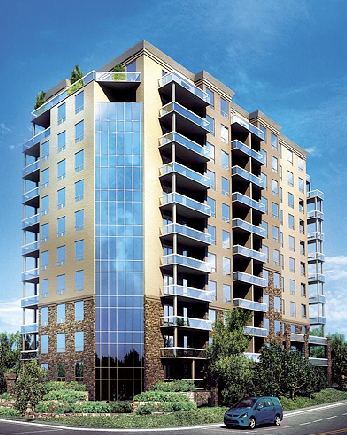 Condo buyers are under fire. Over the past couple of years, the federal government has been trying to tighten up the purse strings of borrowing. Now, there are new rules in the works that aim to make it more difficult to qualify for a loan for a condo.
The rules now being discussed, would add 100% of the condominium fees to the list of expenses measured against income when deciding whether a buyer can afford a mortgage. Currently only 50% of the fees are considered. This move would essentially squeeze thousands of consumers out of the market.
Another proposed plan is to increase the minimum down payment required to purchase a home from 5% to 6% or even 7%.
According to the international monetary fund, household debt levels represent the number one risk to the Canadian economy. The federal government said yesterday that any new rules must ensure a viable mortgage and property market.
One thing is certain, changes are coming. If you're buying real estate, my advice would be "now is a good time to buy" as the future's uncertain and the end (of easy credit) is always near. The outlook for the local real estate market is stable with a busy spring.
Keith Marshall is a realtor with Prudential Grand Valley Realty serving Kitchener Waterloo and Cambridge. I aim to take the stress and mystery out of the home buying and selling process by giving you the information you need.