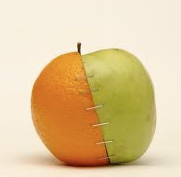 By unanimous vote on Monday, Waterloo city council decided that it will not discuss a potential merger with Kitchener. The proposal is dead, off the table for at least the next four years.
In a referendum held on October 25th, 2010, the Kitchener Waterloo combined vote endorsed merger talks by 52% (with 48% against). The vote was close, but not that close.
The results individually show that Waterloo residents voted two-to-one against discussing a merger and Kitchener residents voted two-to-one in favor of having merger talks.
Although most municipal services in the cities are already merged at the regional government level, (policing, ambulances, major roads, transit, welfare and garbage collection), those in favor of merger talks believe that creating a bigger city would help attract investment and better prepare the community to compete on the world stage. Opponents argue a merger would increase government costs and would threaten community identities.
When the issue rises again (and it will), we should really look to Toronto, Mississauga, Hamilton and Cambridge to see how it all played out there.