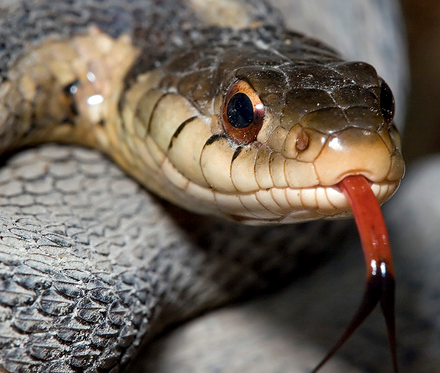 When I lived in Taichung Taiwan, one day a friend of mine told me he had to move. He said he lived up in the mountains just east of town, and his house was getting shorter every year. It seems that his house was infested with termites and it had become unsafe.
Infestations are very serious business.
Chase Bank in the US is selling a house in Rexburg Idaho. It's selling for only $66,000 – well below its estimated value of $175,000. The problem is it's infested with thousands of snakes.
The snakes are not poisonous and are harmless to humans.
According to the pest inspector, there are thousands living in the house; there are hundreds of snakes sandwiched between the house and it's exterior siding, and a multitude living in the crawlspace. According to Joe Collins, the director of the Center for North American Herpetology, it's likely the house was built on a snake den site.
As for the potential buyer of his home, the agent is looking for a snake lover or perhaps someone with a mongoose.
Fortunately, we don't have infestation problems in Kitchener Waterloo.
If you're thinking of buying or selling a home, please give me a call; I aim to take the stress and mystery out of the process. And, for the record, I don't like snakes.