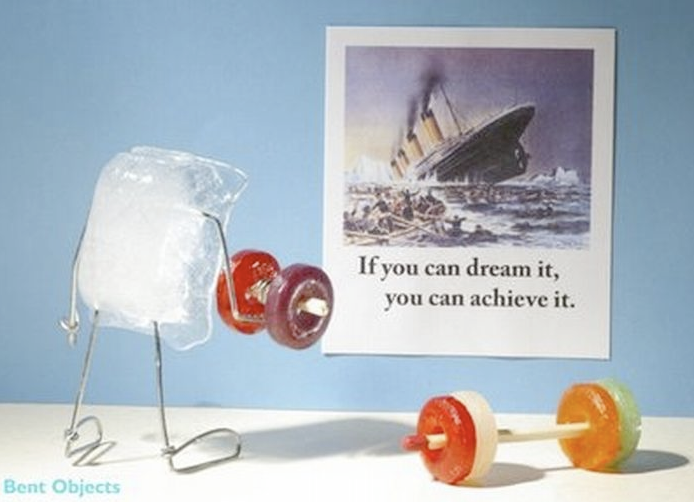 Last week on 365 things to do in Kitchener Waterloo, started out the week by turning business card contacts into business relationships. What is it about the wintertime that wants us all to get closer, eh?
Next, the Kitchener Waterloo branch of the Royal Scottish Dance Society celebrated the birthday of legendary Scottish poet Robert Burns. We ate haggis and it was pretty good.
On Sunday, MPP Elizabeth Witmer sponsored a free family skating party at Waterloo Recreation Complex. There were cookies and hot chocolate. We've done a heck of a lot of skating this year.
Then, the second largest retail home improvement and appliance store –Lowe's – opened on The Boardwalk. There were deals to be had.
We went out for lunch at Zeke's Feed and Fuel Restaurant in Kitchener. The sandwiches were good, the soup was hot, and the dill pickle was fresh.
Last week the Titanic left town.
Around the offices of 365 things to do in Kitchener Waterloo, we huddled inside, by the pot-bellied stove, wearing our warmest sweaters and wool socks. A friend of mine messaged me that he was in Taipei, boarding a plane for Bangkok where it was 25 degrees. "That's funny", I said, "It's minus 25 here". That's a 50-degree difference in temperature. Humans sure are adaptable (and crazy).
I've started my countdown till March 1st. If I can make it to March, I can make it till next Christmas. I just have to get through February. Must stay busy. You know March is the turn around month, the month with the impending glimmers of a nice warm spring. 33 days till March, come on.
That's my update. I think I'm getting cabin fever.