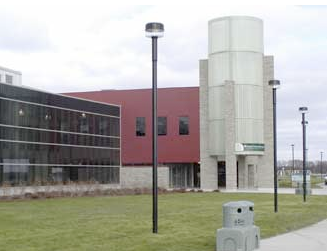 Last week the Waterloo city council held its last meeting of the term. For two veteran counselors, it was their last meeting. Ian McLean and Jan D'Aily both left after seven years on the council. Both counselors came to power after the Rim Park fiasco.
It was in the wake of the Rim Park financing fiasco, that a whole new counsel (and mayor) was elected. In 2003, not one member of Waterloo's city council was re-elected.
Rim Park is notorious in local politics due to the cost of its financing. A Mississauga-based company, MFP Financial Services (now Renasant Financial Partners) provided financing for the park. On September 25, 2000, Waterloo council unanimously approved a lease-style loan of $48.3 million after being told that the interest rate was 4.73%, and the total payout over thirty years would be $112.9 million. More than six months after the deal closed, The Record newspaper uncovered the truth – The real interest rate was 9.2% and that its total payout would be $227.7 million.
A lawsuit ensued. The matter was settled out of court in 2002, reducing the city's payments to $145.7 million over 30 years.