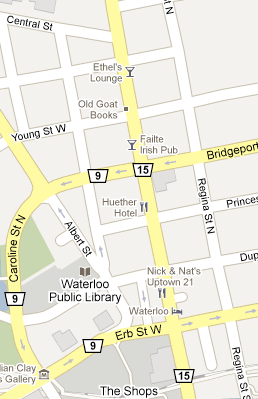 King Street North in Uptown Waterloo between Erb and Central may be getting a makeover. Local governments are considering changes, hoping to make the street friendlier to pedestrians, drivers, and possibly cyclists.
This section of King Street North now has four narrow driving lanes and two tight parking lanes. The driving lanes are 18% narrower than the regional standard and too skinny for Grand River Transit buses to stay in one lane.
There are five options under review. They include reducing the street to two or three wider lanes and widening curbside parking and sidewalks. There are no plans to remove on-street parking.