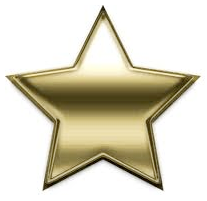 The other day, on my blog, I got the greatest accolade. It was from the buyer of the house that I recently sold on Grand Ave., South in Cambridge. I'd written about what a great house it is.
She said:
"As the new owner, I can say you're right, it is a great house!
Keith I think you did a wonderful job in marketing it. I'm not sure if it was your warm greeting or the smell of scented air fresheners at your open house that inspired us to make our largest purchase within 3 minutes. We knew we wanted this house, and we hadn't even seen the second floor. You did a great job! It was your You Tube video that made us want to see the house originally."
As a realtor, as in any job, it's great to be recognized for doing good work. This accolade is doubly sweet though as these buyers weren't my clients (they already had an agent). I didn't ask for or expect their kind words. As for the video, I struggle with video, much more than I do with blogging. Blogging comes easy for me.
Wait, there's more.
And then at a later, the home seller's sister wrote this:
"Keith. Thank you so much for being so involved in selling my sisters house. You took the time to get to know who she was and how much she loved this house and how much the entire family loves this house.  We will especially miss the built-in bay window it was a common gathering area for everyone. We have many, many wonderful memories and I hope the new family will enjoy this home as much as we will miss it. We are looking forward to making new memories at her new home you helped her find.
Thanks again, Keith you are the best.
Barb and kids"
I'm sure you can see why I enjoy selling houses.