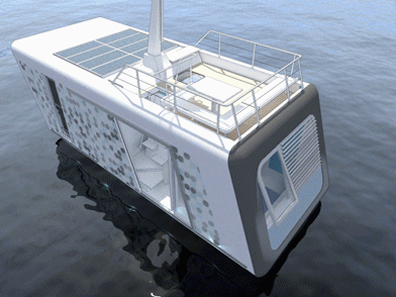 A UK-based company, WaterSpace, has developed a one-bedroom apartment intended to be set afloat on inland waterways. The Floating Studio Flat includes a bedroom, kitchen, wet room, and an upper sundeck.
The Floating Studio Flat is designed to be a permanent home. Unlike regular houseboats, Floating Studio Flats options make it nearly self-sufficient. It will have options such as wind turbine and integrated solar panels.
Would you like to live along the Kaufman Flats, or how about Silver Lake? We're running out of land to build on here in Waterloo Region. Maybe this isn't such a crazy idea.