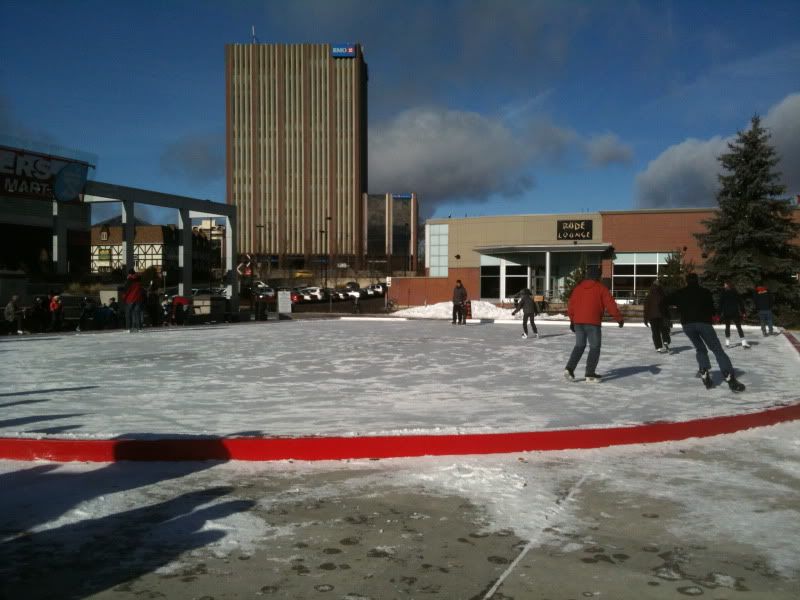 Last week on 365 things to do in Kitchener Waterloo, we kicked off the week with a trip to THEMUSEUM where Jon Landau the Academy Award winning producer of James Cameron's Titanic and Avatar – the two highest grossing films of all time engaged the audience in a discussion around hisfilms experiences and the future of digital cinema.
The US/Canada Cup was at the Kitchener Aud for the fourth and final tournament. There were 22 teams from the US and Canada competing. That's a lot of hockey!
Two new restaurants opened in uptown Waterloo, the Embassy and Watami Sushi and Sake bar. There's a lot of buzz around both!
Also in uptown Waterloo, the Victorian Carolers were out and about, providing seasonal music as they strolled the streets. The last half hour ends with a sing-a-long in Waterloo Public Square, beside the Christmas tree.
We get hungry sometime around the offices on 365 things to do in Kitchener Waterloo, so we went to the Grill for some Big Juicy Burgers, the best-named burgers in town.
Did you know that uptown Waterloo Public Square has skating? I strapped on the blades for a little round and round a few times and I took a few pictures to mark the occasion because I already knew that Sustainable Waterloo is having their second annual photo contest. Winners will be chosen in three categories: natural environment, sustainable behavior, and community in action. What a great chance for the amateur photographer in all of us to show Waterloo what's what.
Finally, Fab – your Favorite Accessories Boutique gave us a prize for our next contest. I just happened to be in shopping and they gave me a metro wallet that Emily won. Congratulations again Emily. You won.
Around the offices of 365 things to do in Kitchener Waterloo, we still haven't completed our Christmas shopping. I'm thinking I should just make a list and declare everyone naughty.
That's the update, except for this.
When I'm out and about, I've been noticing that everyone wants to talk to me about 365 things to do in Kitchener Waterloo and that's great, a lot of these suggestions come from you. Keep them coming. Share the wealth. There's lots to go around.