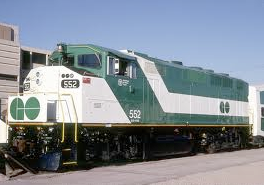 It won't happen until the end of next year but Waterloo Region is finally getting Go rail service. The service will include two morning trains to Toronto Union Station and two returning afternoon trains.
Total capacity will be about 2,500 passengers per day. The service will compliment the existing VIA rail service but is expected to be more affordable than VIA's almost $50 round trip.
The decision to get GO in Kitchener Waterloo is far overdue as these news video and news details report. Waterloo Region's transportation network is straining under the weight of under supply and over demand and many feel that rail is the best long term answer.