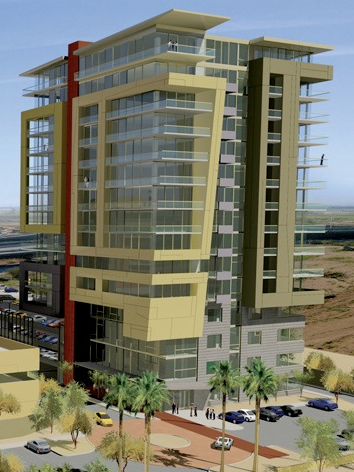 "Highrise condo sales in Waterloo Region are booming, thanks to young technology professionals and others who don't want the hassles of property maintenance". So started this article in yesterday's Waterloo Region Record.
If you've just bought a pre-construction condo unit you haven't really bought anything yet, but a promise. Promises are usually good, as long as you understand what you've been promised.
Let's say you've just signed the paperwork, and dropped off the deposit cheque. You've begun your ten-day cooling off period. Before this, what typically should have happened was. You saw the big lifestyle ad in the newspaper, came across the website or got a postcard/flyer in the mail. You visited the presentation centre but you didn't sign in. Don't sign anything. If you do, you've just eliminated any chance of working with a buyer agent (and having your rights protected).
Now, because you have a buyer agent, you know that you must in the next ten days have your lawyer review the Agreement of Purchase and Sale.
Some of the things your lawyer (not the one recommended by the developer) will be looking for include:
Closing costs and charges. Developers often try to slip in all sorts of things you will have to pay upon closing. Besides taxes and legal fees, these may include hydro and gas hook up as well as more "creative" fees and hidden charges.
Size matters. Although Tarion guidlines stipulates that no unit should be off by more than 2% of plan, there is no protection under the Ontario New Home Warranty Act. If the unit is off by a few square feet, there is nothing you can do about it. If the unit is off by 100 square feet, it would become a legal issue.
HST Rebate. Built into the purchase price of condos is an HST rebate for those who are going to live in their units (non-investors). If you are not planning on living in the unit, you might have to pay this amount back to the developer upon closing.
Assignment. If you are buying for investment, you should get an assignment clause that allows you sell prior to occupancy.
You don't have to work with a lawyer or an realtor when buying a pre-construction condo. However, you probably should. Your lawyer will be able to ferret out the hidden costs and risks you are facing. Your agent might be able to get a few concessions from the developer, like free upgrade, waved premiums…
If you're thinking of buying a condo, please give me a call.