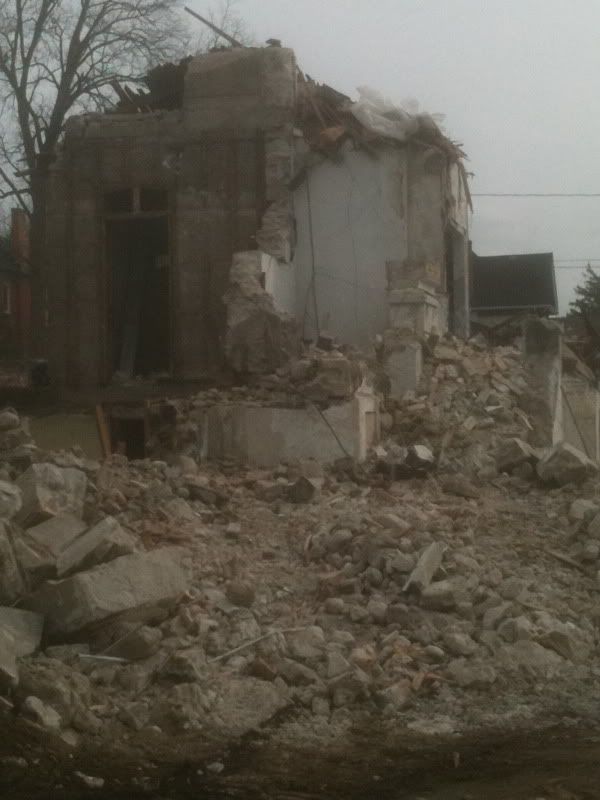 My office, Prudential Grand Valley Realty, is on Highland Road. It's a nice office.
However, when given the choice, I prefer meeting clients in coffee shops. Williams at Kitchener City Hall and Maestro Café on King Street are two of my Kitchener favorites. I often drive down Queen Street past Barra Castle as a result.
They tore Barra Castle down last week. We lost a quirky but iconic building.
I stopped and took this picture.