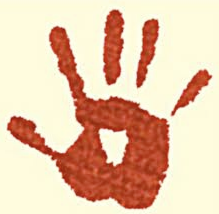 Finding a realtor to help in what is likely the largest financial transaction you will ever make is a critical part of the home selling process. In a challenging economic environment it is vitally important to choose the realtor that's right for you and will get your home sold.
Home sellers should start by interviewing several realtors to find someone with whom they "connect." However, chemistry is not the only thing to consider. The length of time a realtor has been in business in Kitchener Waterloo, his or her home sale success rate and knowledge of the local market should play a significant role in the decision-making process.
Here are five important questions home sellers should ask before selecting a realtor.
1. How long have you been in a realtor and what has your success rate been over the past 12 months? The length of time a realtor has been in the business and their success rate demonstrates their knowledge and expertise in the industry. Ideally, a home seller will want to work with a real estate agent who has a high percentage of completed transactions within your home's price range.
2. What was the average amount of time it took to sell those listings? Comparing marketing times between the realtors you are interviewing will provide you with an indication of how well that realtor prices and markets homes.
3. What was your list price to sale-price ratio? Significant differences between original listing prices and ultimate sale prices can be an indication that the starting list prices were unrealistic.
4. How is your online presence? What is your online marketing plan? Most homebuyers begin their home search on the Internet. You should select a realtor with a strong online marketing presence (including social media outlets) in order to reach the widest possible audience.
5. Do you have references? References allow you to gain additional insight into how this realtor works.
Keith Marshall is a realtor with Prudential Grand Valley Realty, serving Kitchener Waterloo and Cambridge. Interview me before the end of the year and save $500 towards your lawyer fees when you sell your home with me within the next six months.