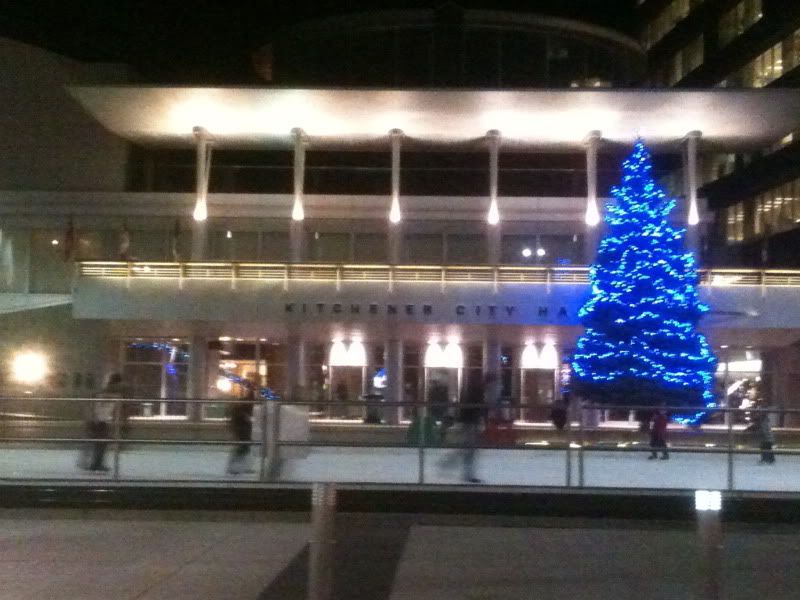 It's unavoidable. It's undeniable. Christmas is on the way, less than a month away. I was in the Fairview Park Mall the other day and it was bustling with shoppers. In downtown Kitchener and uptown Waterloo too, the patrons are patronizing their favorite retailers. It's getting so bad, to get my favorite booth at the Conestoga Mall, I have to get there at the same time as the mall walkers.
For Christmas, I'm not ready. I'm never ready. I thought I'd share my list of things to remember, in case you're not ready too.
Postal dates: Make sure your Christmas cards and parcels arrive in plenty of time. December 11th is your deadline to ensure arrival of your packages inside Canada
Travel plans: Unless you're in the last minute club, if you haven't booked your train or plane tickets, you should stop reading this and do it now.
Delivery dates: If you're doing a lot of your shopping online this year, then make sure you don't miss out of the final delivery dates. Last year some retailers set their final delivery date as early as the 16 December – so check before you buy.
Neighbourhood watch: Empty homes at Christmas are a burglar's dream. Ask your neighbor to watch your house if you're going to be away, and make sure burglar alarms and security lights are switched on.
Heating: Don't turn your furnace off but you could turn it down to a low temperature. This will ensure pipes don't freeze while you're away.
Shop: Take a minute before heading out shopping and think about what you're going to buy for all those special someones in your life. Make a list.
Insurance: Check your home insurance policy to make sure it covers all those presents under the tree.
Wrap it up: Don't leave all your wrapping to the last minute only to discover you've run out of scotch tape. As well as stocking up on essentials, consider using cheap or recycled wrapping paper.
Stock up on essentials: As well as ensuring you have enough boxes of chocolates and booze (for your visitors) to see you through Christmas, don't forget the basics. Stock up on bread and milk.
Turkey: Don't spend a fortune on a turkey that is far too big for the number of people round your table. Get the right sized turkey. As a rough guide, a turkey weighing 6lbs will feed six people, 8lbs will feed eight…
Freeze: Pastry freezes really well. You can make mince pies and snacks like sausage rolls and cheese straws ahead of time. It's also worth freezing separate portions of food, such as fried garlic, onion or bacon to be added at the last minute to gravies and vegetables.
Last-minute bargains: If you've got nerves of steel, or a black belt in procrastination, many shops will reduce a lot of their stock just before Christmas. Don't forget to ask for gift receipts and check with stores how long their extended Christmas exchange period is – remember, sale items may not be available for refunds.
And one more… Ladies (let's admit it, you probably did most of the work), reward yourselves with a seasonal pampering by doing something just for yourself – you deserve it!