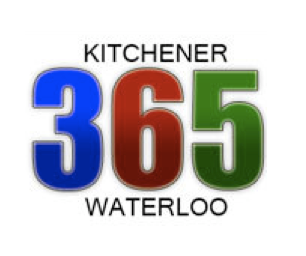 Last week on 365 things to do in Kitchener Waterloo, we started out at the KW Home Show where I worked the crowd and worked the booth for Tanglewood Condos. I was shaking hands and talking the talk, blah, blah, blah…I am an acclaimed Realtor and condo king you know.
We dropped by Me Fest to see those two girls and then took a lightly cooked look at Rare Funk's new digs.
We drove the drive to Elora/Fergus Studio Tour and met with an eclectic collection of paint and clay splattered artists.
The Tour de Hans, Kitchener Waterloo Oktoberfest's newest bike ride was the next thing to do. So we did that too.
Did you know that comedian Tim Allen served time in federal prison? I didn't, but we found out about that and that was kind of odd. He was at the Aud for a really big show.
Speaking of shows, we signed up for free tickets for shows and events with House Seats.
Then we hunted for treasure, and then swapped clothing in a church basement. That was fun. I haven't done that since college.
Finally, we listened to Jesse Labelle, saw a fashion show, painted with hot wax, and met author Jack Whyte.
"Life moves pretty fast." In the immortal words of Ferris Bueller, "If you don't stop and look around once in a while, you could miss it." Hope you didn't miss much.
It was another busy week around the offices of 365 things to do in Kitchener Waterloo too. We got a handsome new logo, started tweeting on twitter and hey hey look at this – a real website.
The list is growing everyday at 365 things to do in Kitchener Waterloo. There's never nothing to do dad, always something new. At this moment in time, there are 349 participants. Won't be long until there are 365 people love 365 things to do in Kitchener Waterloo.
So go on, tell your friends. Be bold. Make suggestions. Ask advice. Give feedback. You must have a favorite place to go or thing to do that you can share. We will all be richer for the experience.