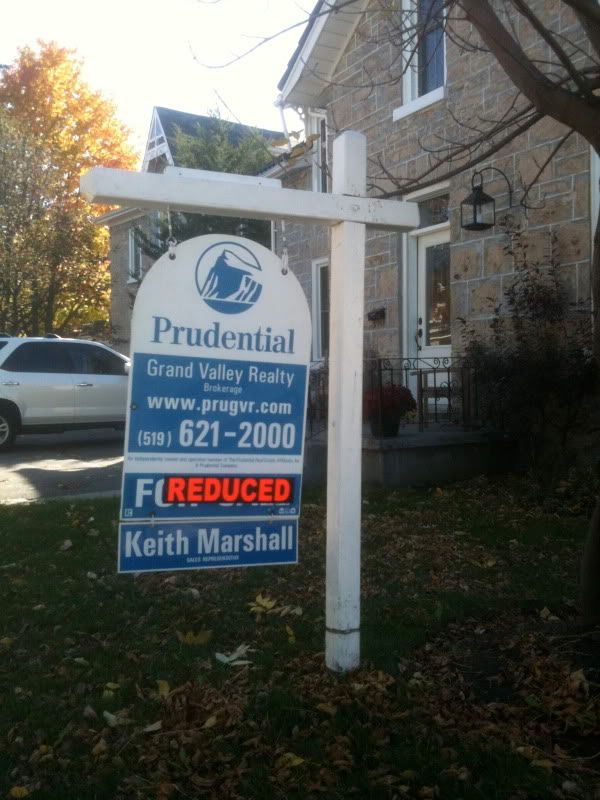 I drove down to west Galt yesterday afternoon. I had to put a "reduced" sticker on my listing there. It's been on the market less than a month but the owners are ready to move and they asked me to drop the price now rather than wait for 60 or 90 days.
It's a beautiful old stone farmhouse, built in 1862. The rooms are large and the ceilings are high.
I love old houses. It's a great old home with lots of parking and privacy, a steel roof and new windows.
It's on Grand Avenue South, south of Cedar, at the top of a dead end street. It's an easy walk into downtown Cambridge.
Now $265,900