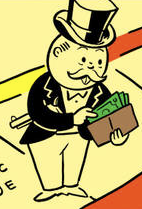 Earlier this year, in order to reinforce the long-term stability of Canada's housing market and to continue to inspire home ownership for Canadians, our government announced a number of measures involving government-backed insured mortgages. The steps were taken to avoid a housing bubble and subsequent meltdown as happen in the United States.
Require that all borrowers meet the standards for a five-year fixed rate mortgage (even if they choose a mortgage with a lower interest rate and shorter term.)
Lower the maximum amount Canadians can withdraw in refinancing their mortgages to 90% from 95% of the value of their homes.
Require a minimum down payment of 20% for government-backed mortgage insurance on non-owner-occupied properties purchased for speculation or investment.
This week China with similar aims took similar steps. Similar but different.
For first-time homebuyers, the down payment required rose from 20% to 30%.
Purchasers of second homes require a 50% down payment, up from 40%.
Loans for third homes are banned.
Property tax is being introduced in some major cities too.
Perspective is everything. In relation to China, Canada's mortgage lending rules, especially involving investment property, are free and easy. Maybe this is why Vancouver has so many Chinese real estate investors.
Here in Kitchener Waterloo there are many real estate investment opportunities. From our booming condo market, to student rentals to trailer parks. I asked one of the out of town real estate investors I just started working with why he chose to buy property here and he told me at the seminars he attended, Kitchener Waterloo is touted to be the best place to invest in Ontario.
Wow!
If you need any help understanding our Canadian mortgage lending rules or investment opportunities in Kitchener Waterloo, please contact me. Maybe I can help.