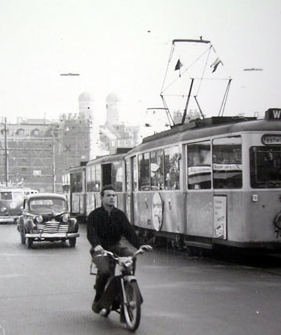 I was driving back from Toronto one night last week with Jan Cuicuira. He's the developer responsible for the new Tanglewood Condominium project in Kitchener. (He's done other projects around Waterloo Region and Guelph.)
I love traveling with people. Long car rides, airport waiting lounges and train rides are a great way to relax and get to know someone slowly and easily. Traveling is a great storytelling time.
On our round trip to Toronto (we were there for an award presentation for World Heritage Day) Jan told me his stories about his family and about growing up in Waterloo and Kitchener. He painted a picture in my mind what Waterloo Region was like in the 70's and 80's. It's changed a lot.
I told him some of my stories about traveling and about living in Asia for ten years, about readjusting to life in Kitchener Waterloo ten years ago.
We've all got stories to tell. My friend and neighbor Scott Wicken told a story earlier this week about what it was like to work during Oktoberfest when he was a kid.
New perspective is what stories give, a peek behind the curtain, reminders of who we were and what made us what we are today.