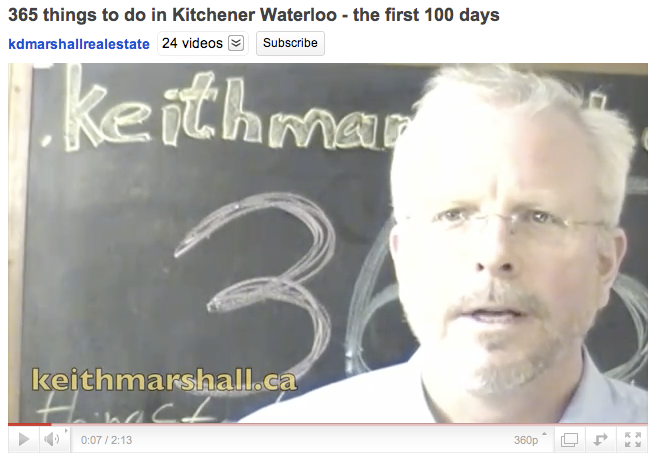 Last week on 365 things to do in Kitchener Waterloo, we took a brief historical tour of the Registry Theatre followed by a play about isolation. Just for laughs, we saw Derek Edwards at Centre in the Square, we gazed to the heavens in Waterloo Park, went to Chicopee for some last minute Oktoberfest family fun, with food, speaking of which we had a Chicken Caesar at our favorite pita place. We partied with politicians, went to Stratford for some Dangerous Liaisons, and watched the opening of the Grand River Film Festival. Yes, it was a night to remember, a whole week actually.
Around the offices of 365 things to do in Kitchener Waterloo, we blew by another milestone – 400 members! Wow, we're going to have to get a bigger place pretty soon. We're currently at 415. Already. How did this happen? We'll be at 500 before you can say Jack Robinson.
So go on, tell your friends. Be bold. Make suggestions. Ask advice. Give feedback. You must have a favorite place to go or thing to do that you can share. We will all be richer for the experience.
There was another milestone, too; we sped past our 100th day! Yes, it was 100 days ago that we began this voyage of discovery, cracked open this Waterloo Region cornucopia of ideas and places. If you haven't been around since day one, here at ground zero, I made a little video to what we've seen and done in our first 100 days.