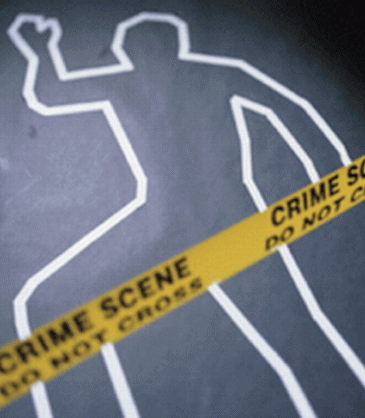 Ten years ago, we came home from work one day to find we were the victims of a break and enter. Our front door had been kicked in and the thief (or thieves) had taken our collection of music cds (except for my large jazz collection, which I was thankful for and a little offended by), computer cds, my bicycle, a watch, a pair of black slacks, a pair of black leather shoes, and a gym bag. It sounds funny what they took, but we had abandoned most of our belongings in Taiwan before coming to Canada four months earlier.
The cop was very nice, but he told us that we should expect to be victims of a b&e one more time as on average, people get broken into twice in their lives.
I've been on guard ever since.
As a realtor living in Waterloo Region, its my job to help people find homes in Kitchener, Waterloo and Cambridge, homes that they are going to be happy and secure in. Also, because of my anticipation of future victimization, I keep my eye on the Waterloo Regional Police Service's Call Activity Report. If you have a good imagination, there's some good reading here, be it drugs, break and enter, or assault. As a result, I know what streets often appear on the list. I know what streets to direct homebuyers away from. If you're moving into Waterloo Region, you will be happy to know that our crime statistics are lower than most regions of similar size, but like every city, there is always going to be a bad element.
Here's a video my buddy Norm Schwegel of Schwegel Insurance sent me. Norm knows all about this sort of thing. He's an insurance broker and is used to taking calls from regular people like me and you who have become victims of crime. It's called: How to break into a garage in six seconds.
If you're interested in talking to me about areas to avoid buying a home in, I'd be happy to share.