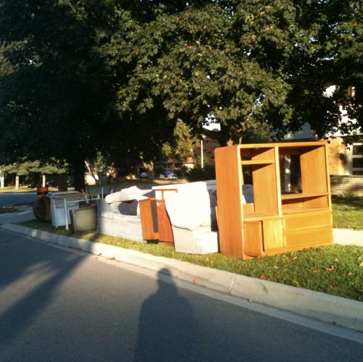 When I worked as an English teacher in Taiwan, teaching little kids, there was a game we used to play called Da ge mwo gwei – big wind blows. It was a game something like musical chairs but where everyone matching a certain criteria gets up runs around. (I can't remember the point, but it was a good game).
The students of Waterloo universities are on the move this weekend. There are streets blocked off and old living room furniture perhaps finding its penultimate resting place. The bylaw officers are out responding to noise and nuisance complaints and looking for off campus housing that fails to meet minimum standards.
I like the students who come to Waterloo every September. They are the future of our country. They are responsible for the employment directly and indirectly of many residents of Waterloo and Kitchener. I like to say that education is a clean industry, and it is. Students recycle – the departing students abandon their old furniture at the end of their driveways for the incoming students who pick out the good stuff.