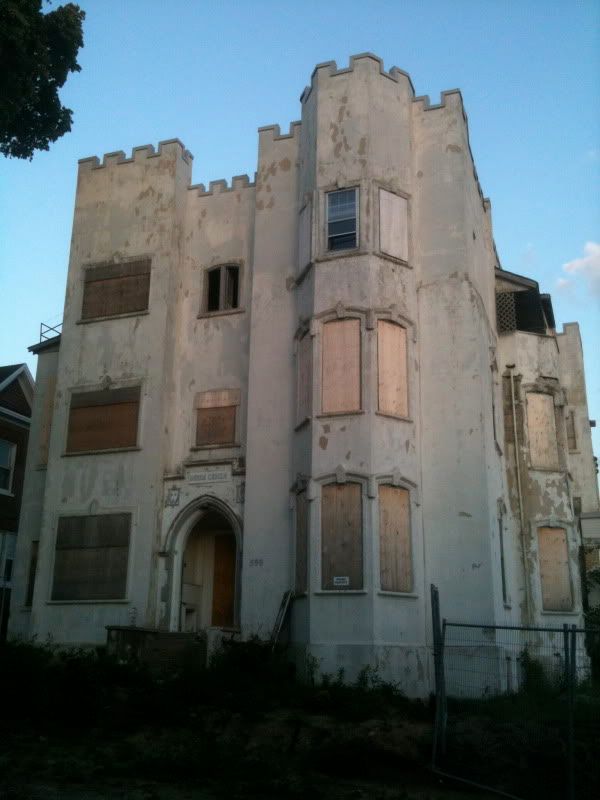 1930-2010. Great building. Rich and colorful history.
Barra Castle was once a great building, certainly an iconic building. It's neo-Gothic archetecture always made it stand out for it's uniqueness, as did it's disrepair. I would drive by it on Queen Street and marvel at the distinction.
It's last few years were the worst. It was abandonded for a while and then partly rented. It changed owners a few more times. Squatters, and crackheads moved in. The new owner tried to make repairs, fix the roof, the electrical, but it was too little, too late. The city of Kitchener declared it unsafe, turned off the power.
A new developer came forward with a plan to save the front and incorporate it into the new modern condo at the back. Demolition proceeded over the summer. The structural additions at the back were taken away with heavy equipment. But now, the fact is, Barra Castle can't be saved. It was neglected for too long. It's all got to go. Kitchener loses another building of cultural and historical significance.
It's at 393 Queen Street South. It's too late, but have a look before it's completely lost to history.