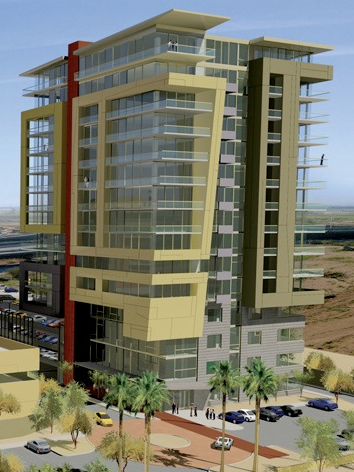 Condominium living certainly has its advantages. You can lock up and take off on vacation anytime you want, not having to worry about the grass needing cutting or the sidewalk shoveling. You don't have to think about major repairs like new roofs or windows and dealing with contractors and costs – the condo corporation takes care of all that. Condo living is a lifestyle, and a good one.
My wife and I lived in a high-rise condo (in Taiwan) before the kids were born and plan to live in another as soon as they are off to university. We are condo people. Frankly, I'm a reluctant gardener, I really don't have the time or see the point of puttering around in the backyard taking care of vegetation that's just going to die in six months anyway. A lot of people like gardening and that's great but we don't and that's OK too.
Shoveling snow is just a pain.
Now that condo living is in our not to distant future, I'm starting to think about the lifestyle we hope to return to. Maybe you're thinking of living in a condo too. Here are three things I'm thinking about.
1) Stuff and space. When my wife and I first married, condo living was great for us because we didn't have much stuff. Now we have a big house full. In articles I've read about living in a condo, they say make use of vertical space on walls with shelving units, behind doors with shelves, hooks or racks, and inside furniture like trunks and ottomans – good advice.
2) Design and layout. Personally I like having common living space in the middle of the unit and bedrooms and bathrooms on both sides. Having an open concept kitchen with a breakfast bar opening up into a large living/dining room is popular with most people. Consider how your family uses its space when you think about unit layout.
3) Privacy and noise. In our first condo, although there were nearly 400 units, privacy and noise were never issue because of the way the building was laid out. The building was a series of towers where only two units per floor shared an elevator. So, you probably want to think about where you are in relation to hallways and elevators. Balcony placement, high floor vs. low floor are two other considerations in this general catagory
With so many condo developments happening around Kitchener and Waterloo, finding the one right for you and your family's lifestyle shouldn't be too hard. And if you need any help, I could probably do that. I know the condominium buildings that I like around town and I'm watching what's being built with great personal interest.