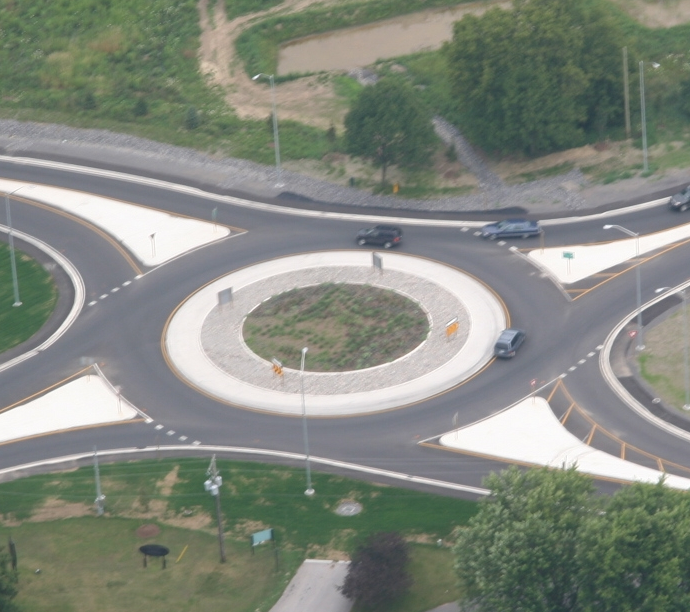 My youngest daughter plays rep soccer. Over the past few years, I've become familiar with the roads of London, Woodstock, Oakville, Mississauga and many other smaller towns in southwestern Ontario. Yesterday, we went to London.
London is a similar size to Kitchener Waterloo Cambridge, but I don't think I've seen a traffic roundabout there. In fact I don't remember seeing a roundabout in any other Ontario town or city.
The traffic in London is bad; this summer it seems worse than ever.
Leaving Kitchener at 6pm, down Ira Needles, we quickly found the 401 after traveling through five (or was it six?) roundabouts.
On the other end of our journey, leaving the 401 in London, it was stop and go traffic (in a boring grid pattern) until we reached the field.
There was a story (link below) in the Waterloo Region Record a few days ago postulating that we might be wrong to be rushing headlong into building roundabouts – in some Canadian cities (Edmonton) they are taking them out. I haven't been to Edmonton recently but I've been through a lot of Ontario towns and cities. I love driving in Waterloo region. The roundabouts are working just fine here.