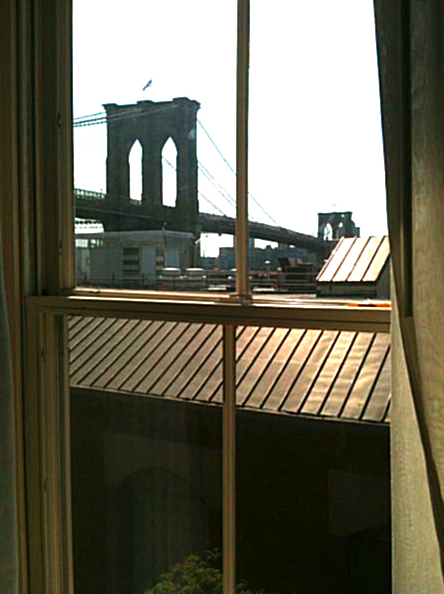 Our tour boat guide had told us the day before that to remember which bridge was which spanning the East River just remember BMW – Brooklyn, Manhattan, and Williamsburg, in that order. Brooklyn was the first and is the most famous.
When we were in New York last month, on our last morning there, we walked across the Brooklyn Bridge. It took about an hour. Then we took the subway back into midtown Manhattan. It was a "bucket list" kind of thing to do after two days of being a "real tourist", we wanted to do things that regular New Yorkers might do.
With bridges being so important, not only the to commerce and traffic of cities, but also to the culture and mood, I was surprised to read earlier this week that Waterloo Region has not had a new bridge over the Grand River since 1963. When it opens it will have been almost 50 years since the last bridge – it's long overdue.
For the residents living in Chicopee, and Stanley Park and other neighborhoods of Kitchener's southeast corner, the new bridge will provide easy access to Cambridge, Guelph and the 401. Coupled with the bridge widening that is currently being done on highway 78 due to be completed about the same time, it will be smooth sailing for all of us to Cambridge, Toronto and beyond.
Yea!